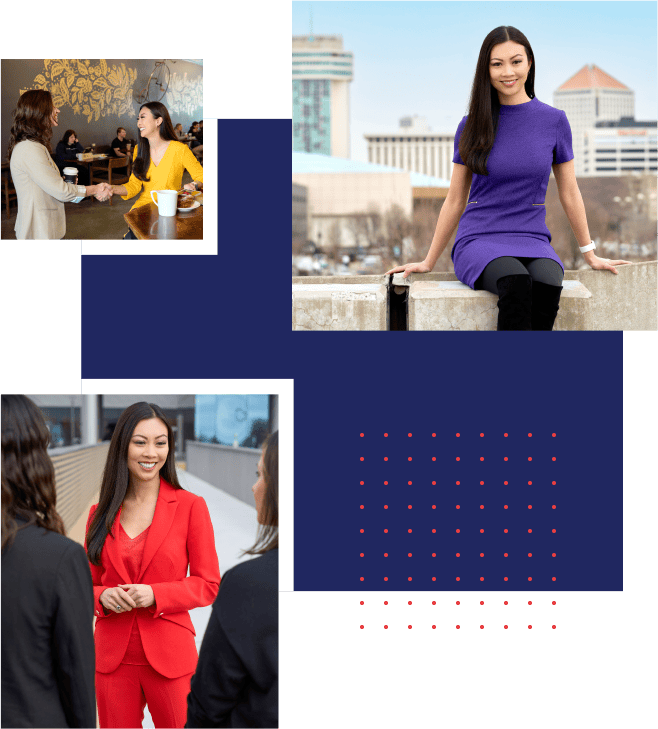 get to know the face behind the microphone
Many of you know me simply as 'that news lady.' That's true, I am, and I've loved the opportunity to tell other's stories for the past 12 years. While I'm not quite used to being the story, there's a lot more to my story, and it's time for me to reintroduce myself.
Our campaign will be positive and non-partisan with a vision for Wichita rooted in four key initiatives – ensuring public safety, strengthening our economy, restoring trust in city hall, and building a united community. 
The foundation of a thriving city is the health and safety of its community. No Wichitan should be concerned about public safety. We must ensure our law enforcement officers, first responders, and city services connect with the community and have the resources and respect necessary to keep Wichita safe. As mayor, I'll prioritized staffing our public safety departments and empower them to serve more effectively. 
restoring trust in city hall
As a journalist, it was my job to seek truth, report facts, and hold those in public office accountable. We need a refreshing leader who promotes collaboration and protects our hard-earned tax dollars. As mayor, I'll work with city staff to find inefficiencies and enact responsible decisions without eroding services. I'll restore integrity and civility to city hall.
strengthening our economy
As Wichita grows, so does our need for a diverse and talented workforce. Wichita's entrepreneurial spirit is unparalleled, but we need a mayor who can serve as an ambassador for our city. As mayor, I'll open doors for Wichita by cultivating relationships and promoting regional competitiveness that will attract new industries, investment, and people. 
building a united community
Many have forgotten that the mayor's role is supposed to be non-political and non-partisan. The reality is, we're all on the same team — Team Wichita — and all of us should take ownership of our community. Wichita deserves a new energy and fresh ideas. As mayor, I'll work with anyone who wants to improve our city, bring our community together, find common ground and make Wichita proud. 
Who do you want representing our city?
My first responsibility has always been to listen. I've been to every corner of our city listening to people, and I understand Wichita. I resigned from a career I love because Wichita deserves better. It is time for real leadership, and this election cycle will present an important choice.
• Wichita's storyteller for 12 years
• Active Community Volunteer: WSU Barton School of Business Alumni Advisory Board, Wichita Asian Festival, Steve Clark YMCA
• 2020 Exceptional Young Leader (Wichita Chamber of Commerce)
• 2015 Leader in Diversity (Wichita Business Journal)
• Summa Cum Laude, International Business & Integrated Marketing Communication (WSU)
• Master's degree in Journalism
• Rotary Ambassadorial Scholar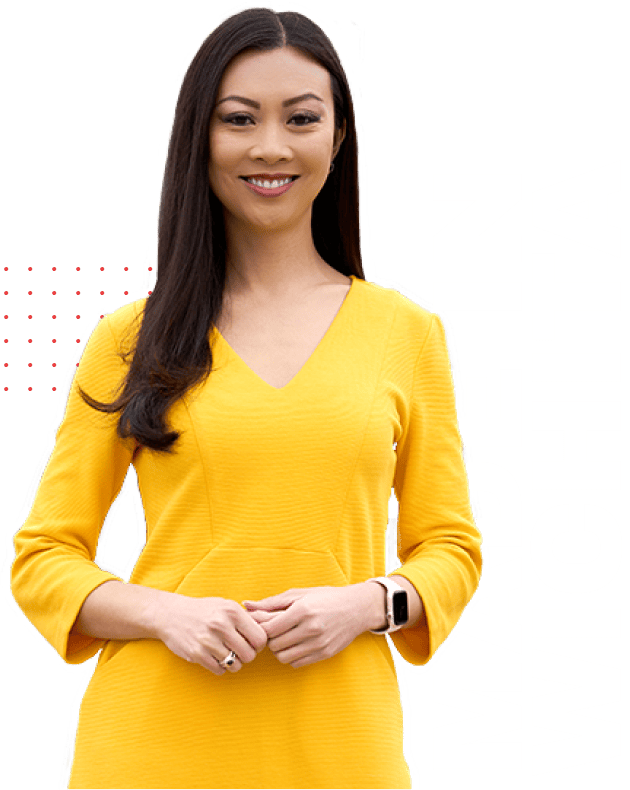 Help Us Achieve Our Mission
Wichita needs a voice that speaks for the entire city. A refreshing leader who can restore trust and build relationships that move us past our reluctance, our gridlock, and our uncertainty—Someone who knows the city inside and out, someone who has talked to its people, and someone who's able to be that voice. Show your support by volunteering below.
"*" indicates required fields