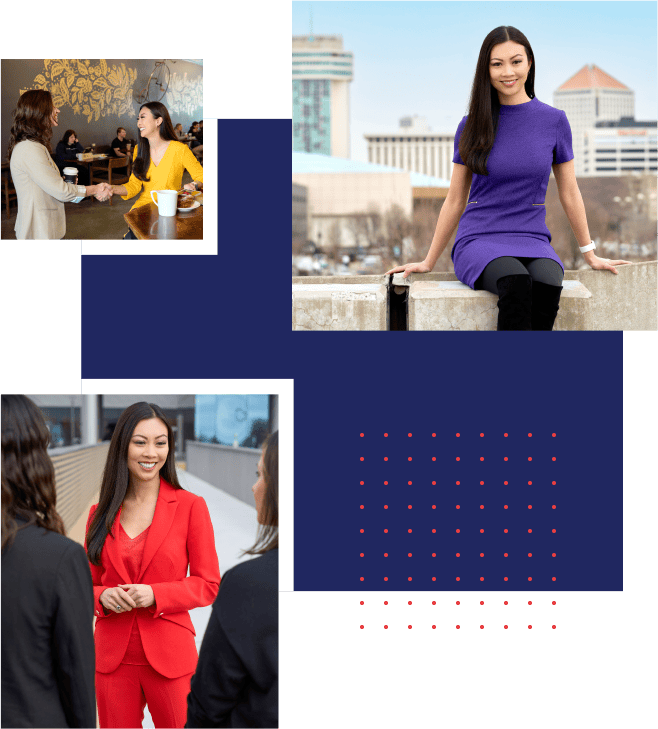 Wichita needs a voice that speaks for the entire city. A refreshing leader who can restore trust and build relationships that move us past our reluctance, our gridlock, and our uncertainty—Someone who knows the city inside and out, someone who has talked to its people, and someone who's able to be that voice. I promise to be that someone. I promise to give it my all. All for Wichita.
We hear you, Wichita. You want change. You're tired of broken promises from career politicians. You deserve better. Lily will bring new energy, a fresh perspective, and real leadership, and help build a Wichita that works for all.
Priorities – Lily will never lose focus on the core services of local government: police, fire, water, and roads/infrastructure, all of which are essential to keeping our families safe.
Respect – Day one, Lily will restore the relationship between mayor's office and Wichita Police Department. She wants to ensure officers have the respect and resources necessary to succeed.
Recruitment – Lily will bolster recruitment efforts, particularly from areas where officers lack respect or are undervalued.
Retention – Lily believes we must invest resources to boost morale and reduce turnover, including additional training as well as recognition for exemplary performance and length of service.
Prevention – Lily plans to increase engagement and partnership with local nonprofit providers focused on expanding mental health and substance abuse treatment.
Consequences – Lily supports tougher sentences for criminals who commit violent and property crime.
Support Existing Businesses – Strengthening our economy begins with engaging, supporting, and collaborating with our existing businesses, low-hanging fruit that should be nurtured. Lily plans to create an advisory board including our top 50 employers.
Partner for Success – Lily wants to increase workforce development for high-paying, in-demand jobs in critical industries such as aerospace, cybersecurity, defense, healthcare, and semiconductors. She will forge a stronger relationship with educational institutions, including Wichita Public Schools and local colleges and universities, to focus on closing the skills gap and creating a future-ready workforce. 
Promote Wichita – Lily will serve as an ambassador for our city to attract new industry, investment, and people. She will actively support groups like the Greater Wichita Partnership in recruiting new companies.
Remove Barriers – Lily wants to make Wichita the best city to start and grow a business. She will prioritize policies that create economic opportunity for all and remove government barriers that stifle growth.
Oppose Tax Increases – Lily is opposed to tax increases on working families.  Instead, she is committed to increasing our tax base.
Support McConnell – Lily wants to increase collaboration with McConnell Air Force Base, which plays a vital role in Wichita's economy and culture.
Restore Trust in City Hall
Civility – As a community volunteer and leader, Lily is a proven bridge-builder who respectfully listens and leads by example. She will bring civility and respect back to city hall, end petty infighting, put results over politics, and get things done.
Transparency – Lily will bring transparency to the mayor's office. She will stand up to insiders and stop runaway taxpayer-funded giveaways that don't make economic sense. If our city considers incentives for developments, they must be transparent, fiscally responsible, and hold the developers accountable. Taxpayers shouldn't be left in the dark or foot the bill for anything that doesn't show an exceptional long-term return for our city.
Wichita residents deserve to know who is funding the campaigns of political candidates running for mayor our city. Campaign finance contributions are public record

. However, they are buried and difficult to find on the county's website making the records less than transparent.

View Lily's campaign finance report here. 
Communication – Lily's communication background is essential to restoring trust in local government. As mayor, she will unveil how local government works, tax dollars are spent, and projects are prioritized. Lily will work overtime listening to and communicating with our community in a timely and transparent manner.
Nonpartisan – Like local elections are supposed to be, Lily is nonpartisan. Her affiliation is to the City of Wichita. She believes we're all on the same team, Team Wichita, and will represent all Wichitans.
Collaboration – Wichita needs a leader who can break through political gridlock, put results over politics, and get things done. Lily wants to ensure neighborhoods and business have a seat at the table and will increase collaboration with local nonprofits working to improve our quality of life. Together, there is nothing we can't accomplish.
 Civic Engagement – Lily is disappointed in the lack of civic engagement. She plans to support and promote civic engagement working with groups like the Civic Engagement Academy, Citizen Police Academy, and Wichita Fire Academy.
Wichita is ready for a different kind of leader – one who listens to the whole city, not just a few. Lily's leadership philosophy draws inspiration from her life experiences as a journalist, community volunteer, and proud American. 
Lily will lead and serve to help put Wichita in the best possible position for success. Her leadership will increase the number of seats for neighborhoods and businesses to help make decisions that impact our communities. Together, we can create a government that activates our entire city to solve our biggest challenges.
Lily is … 
Respectful. She treats all with dignity and respect. 
Honest. She speaks truth and stands up for what's right.
Kind. She always carries a caring and kind spirit.
Humble. She is a listener and servant leader, who cares deeply about the people of Wichita.  
Hard Working. She is passionate and persistent to long-term goals. 
Grateful. She does not take her American citizenship for granted, and believes strongly in life, liberty, and the pursuit of happiness.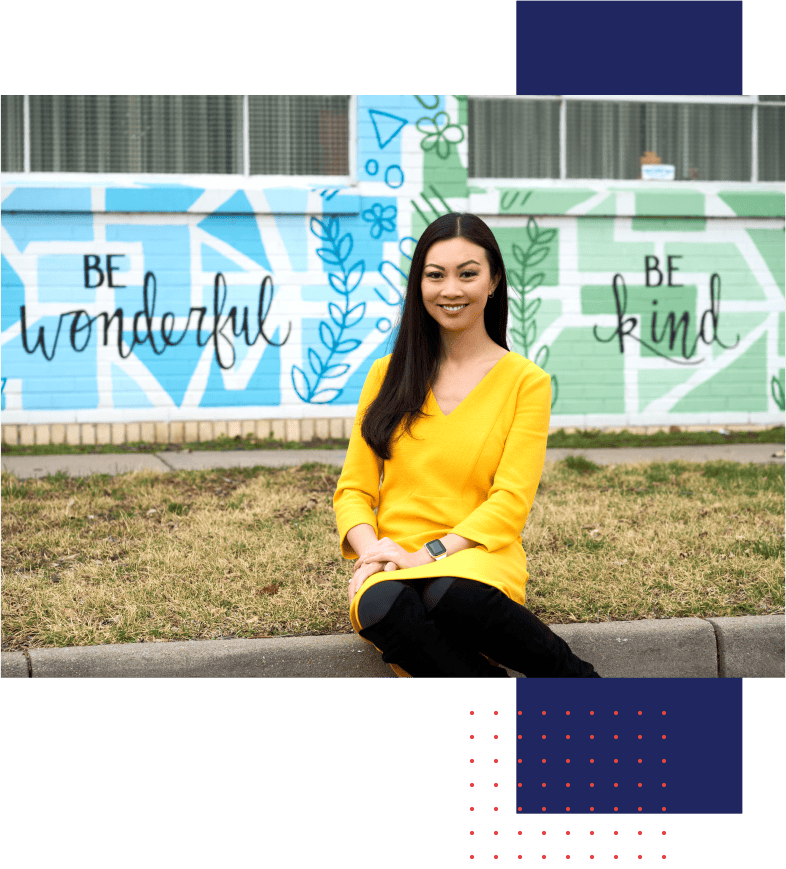 Who do you want representing our city?
My first responsibility has always been to listen. I've been to every corner of our city listening to people, and I understand Wichita. I resigned from a career I love because Wichita deserves better. It is time for real leadership, and this election cycle will present an important choice.
• Wichita's storyteller for 12 years
• Active Community Volunteer: WSU Barton School of Business Alumni Advisory Board, Wichita Asian Festival, Steve Clark YMCA
• 2020 Exceptional Young Leader (Wichita Chamber of Commerce)
• 2015 Leader in Diversity (Wichita Business Journal)
• Summa Cum Laude, International Business & Integrated Marketing Communication (WSU)
• Master's degree in Journalism
• Rotary Ambassadorial Scholar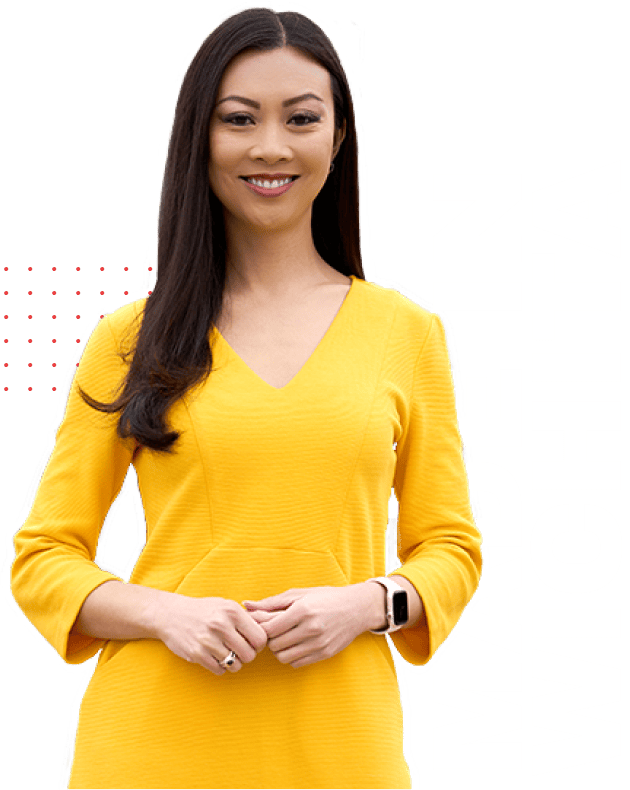 Help Us Achieve Our Mission
Wichita needs a voice that speaks for the entire city. A refreshing leader who can restore trust and build relationships that move us past our reluctance, our gridlock, and our uncertainty—Someone who knows the city inside and out, someone who has talked to its people, and someone who's able to be that voice. Show your support by volunteering below.
"*" indicates required fields
PRIVACY POLICY:  Opt-in data will not be shared with any 3rd party except for with vendors, consultants, and other service providers who need access to carry out work on behalf of Lily Wu for Mayor. This information cannot be used for any 3rd party purposes.