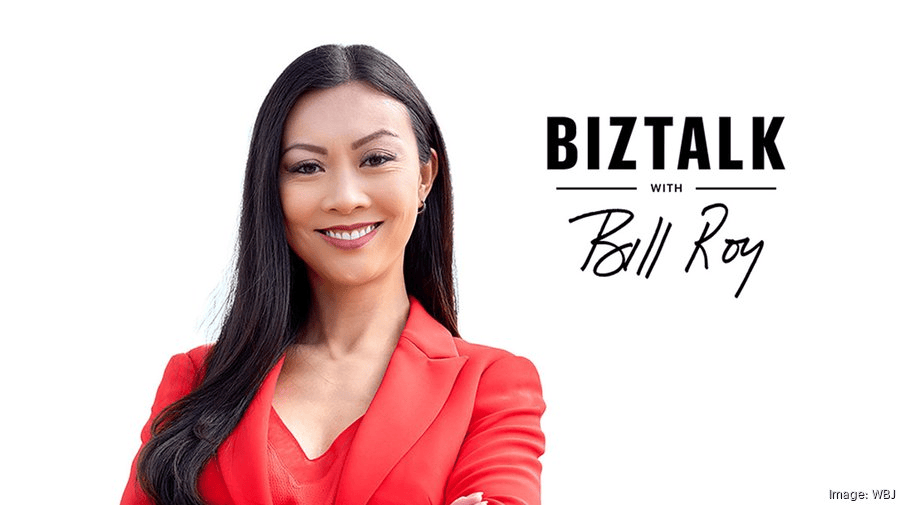 Lily Wu is our fifth guest in a series of BizTalk with Bill Roy podcast interviews of Wichita mayoral candidates.
Wu is making her first run for office after 12 years as a Wichita television reporter and anchor.
She said she considers the job of mayor to be part leader, part ambassador and part marketer — characteristics she says make her a good fit for the role as she attempts her first foray into politics.
Wu has an interesting backstory on a road to a political career. She is of Chinese decent but was born in Guatemala, where her parents moved in 1983 as they began working on an eventual goal of emigrating to the United States. When she came to the U.S. at age 8, she spoke Chinese and Spanish, then became an English as a Second Language (or third) student in the Wichita Public Schools.
"My story of growing up in this community and being invested by this community is now a testament to how they're supporting me in a run for mayor," Wu said.
Wu is one of eight candidates in the Aug. 1 primary. We will have seven candidate podcasts during primary season, all of them published by July 21.
In Episode 314, I talked with Wichita State University political science professor Neal Allen about the mayor's race, and I've also welcomed candidates Jared Cerullo, Celeste Racette, Bryan Frye and Shelia Davis to the podcast. Julie Rose Stroud and mayor Brandon Whipple are on deck.
A reminder you can find all past episodes at our BizTalk with Bill Roy Podcast Hub. It's a library full of insight from Wichita newsmakers.
Thanks to Equity Bank, our founding sponsor, for its five years of support for the podcast.