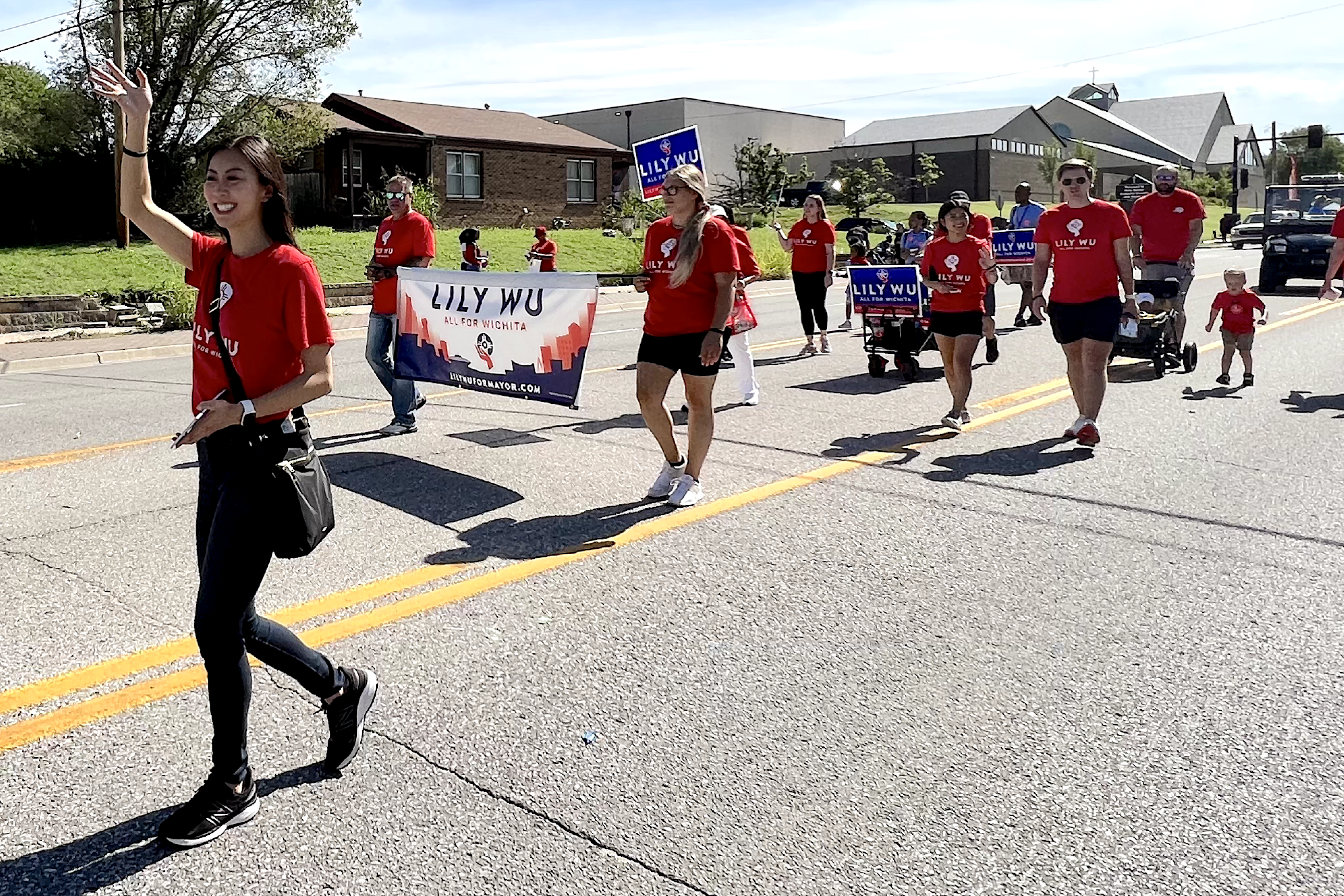 June 1 is the filing deadline for local elections.
The candidates for this year's local elections are set.
A crowded field of candidates are running for mayor this year, as current mayor Brandon Whipple seeks re-election.
The primary election is Aug. 1.
All races for Wichita mayor, city council, and USD 259 school board are nonpartisan. The top two candidates for Wichita mayor and each council district will advance to the general election in November.
Here are the candidates running for mayor:
Wichita mayoral candidates
Brandon Whipple, current mayor*
Bryan Frye, current city council member District 5
Lily Wu, former TV reporter
Celeste Racette, Save Century II founder
Jared Cerrullo, former city council member District 3
Julie Stroud, music producer, environmental health safety manager
Tom Kane, advertising
Shelia Davis, student at Butler Community College
Look for more information about each mayoral candidate next week in KMUW's mayoral voter guide. 
Wichita City Council candidates
Three city council districts will have elections this year: districts 2, 4 and 5.
The current city council members for District 4 and 5 have each termed out, allowing for new people to serve those districts. The incumbent council member from District 2, Becky Tuttle, is running for re-election.
Here are the candidates running for city council seats that are up for election:
District 2
Becky Tuttle, current city council member*
Hatim Zeineddine, Wichita State University graduate student
Marcey Gregory, former mayor of Goddard and former owner of First Gear shoe store
District 4
Bentley Blubaugh, operates Mr. Bs Daylight Donuts and nephew to Jeff Blubaugh
Dalton Glasscock, former appointed Sedgwick County Commissioner, former county GOP chair, Starnes Media Group CEO
Alan Oliver, retired
Judy Pierce, retired, Wichita Hutchinson Labor Federation president
District 5
Gary Bond, home remodeler and landscaping
J.V. Johnston, executive director of Guadalupe Clinic
Ben Taylor, Spirit electrician
USD 259 School Board candidates
There is no primary unless four or more candidates file for a single race. In the event of a primary, the top two vote-getters advance to the general election in November.
Last November, voters decided to change the way Wichita school board members are elected, adopting a system where only people living in each board district will get to weigh in on that race. The at-large member will continue to be elected by a citywide vote.
Wichita school board members serve four-year terms and receive no pay for twice-monthly meetings and other work. They oversee a nearly $1 billion budget and set policy for the state's largest school district, with about 47,000 students. Members elected in November will take office on Jan. 8, 2024.
Here are the candidates running for school board:
At-large
Jacob A. Bakk, retired
Jesse Borosky, Wichita State doctoral student
Brent Davis, educational services business owner
Melody McCray-Miller, former Kansas state representative and Sedgwick County commissioner
Harlan Bascombe
District 3
Ngoc Vuong, researcher
Ken Carpenter
District 4
Stan Reeser, current board member*
Jason Carmichael, real estate investor
—
*designates incumbent candidate