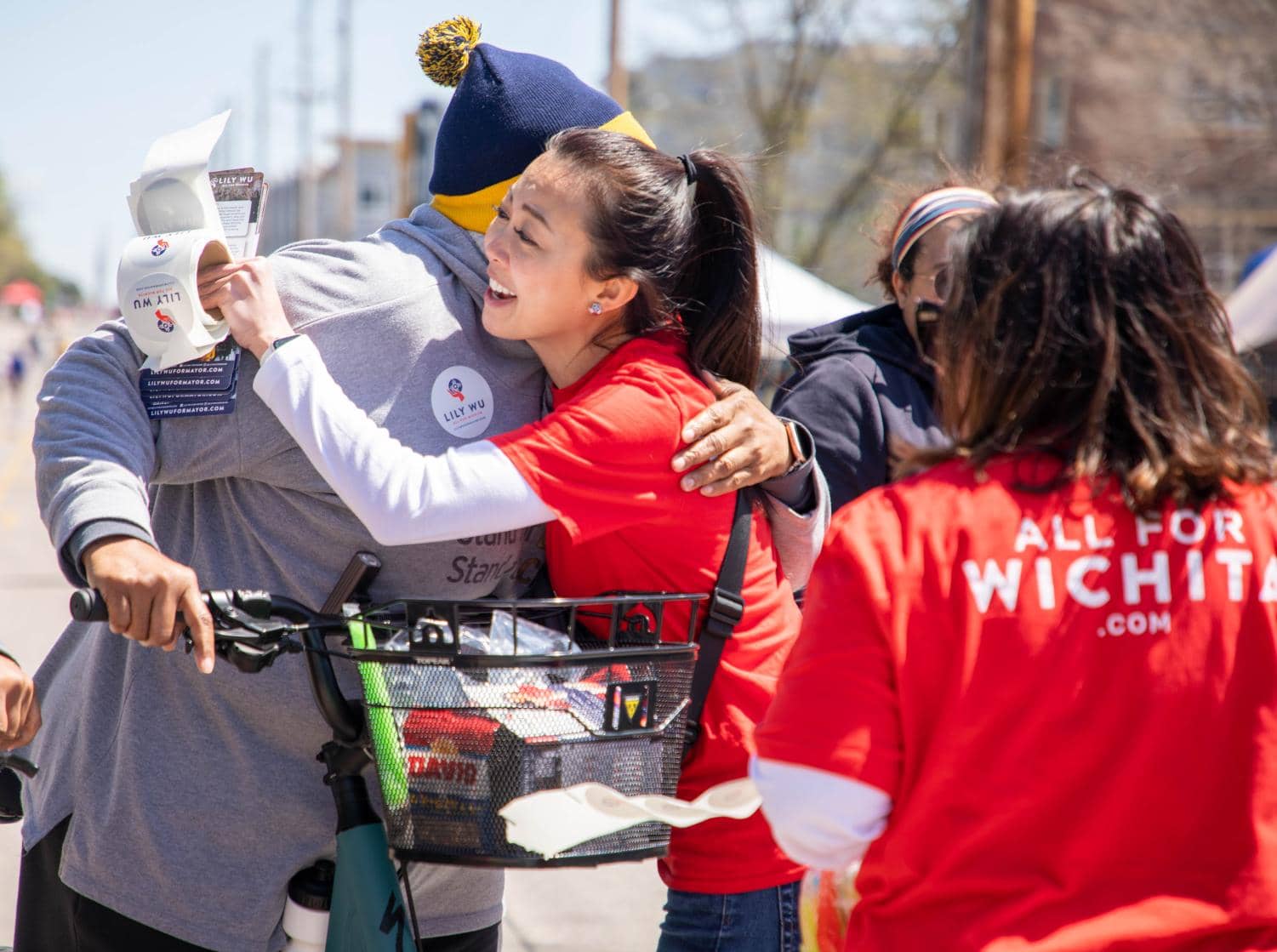 Dear Wichita,

I recently opened an envelope from an 85-year-old retiree including $10 and a sweet message. He's on social security, but he wanted to invest in our campaign to end divisive politics and build a better Wichita. Moving expressions of support from so many of you continue to serve as a reminder our run for mayor was the right thing to do.
It's not typical for mayoral campaigns to proactively publicize finance reports, but I'm proud to show the support our campaign has received in just over 100 days. In the interest of transparency, and to illustrate the breadth of support, my full campaign finance report is available right here.
On the 30th anniversary of my immigration to the United States, we announced our candidacy with a prediction we were on the cusp of something Wichita has never seen:
"People are going to start noticing there's something very unique about our campaign. You can see it in this room. My support comes from a very diverse group of people, from all walks of life, and every corner of our city. We all have one thing in common. We all love Wichita."
I'm proud to see that come true. You've helped me achieve record-breaking fundraising of more than $200,000 from over 700 contributions, ranging from $5 to the $500 limit. These donations are from job creators, doctors, teachers, factory workers, and retirees from every Wichita zip code and every political affiliation.
Your support fueled our ability to share my story and vision across Wichita—from senior centers to executive offices, to schools and neighborhood associations. Our campaign has knocked on 10,000 doors, attended over 300 engagements, and 1,000 homes proudly display a yard sign. We've earned endorsements from pro-safety (Sedgwick County Sheriff Jeff Easter), pro-business (Wichita Chamber), and pro-freedom (Americans for Prosperity) individuals and organizations, among others.
Wichita is ready for a political outsider who will bring a new energy and fresh perspective to the mayor's office. Wichitans want a mayor who will show what real leadership looks like and lead by example. As mayor, my priorities will be ensuring public safety, growing our economy, restoring trust in city hall, and building a united community.
Wichita, THANK YOU!
We are truly grateful for your trust in our campaign and our shared belief in a better tomorrow for our city. Please know, the hard work we've put into this campaign will continue in the mayor's office. Together, we've built a movement without boundaries among neighbors who are ALL FOR WICHITA!
With a grateful heart –
Lily Wu