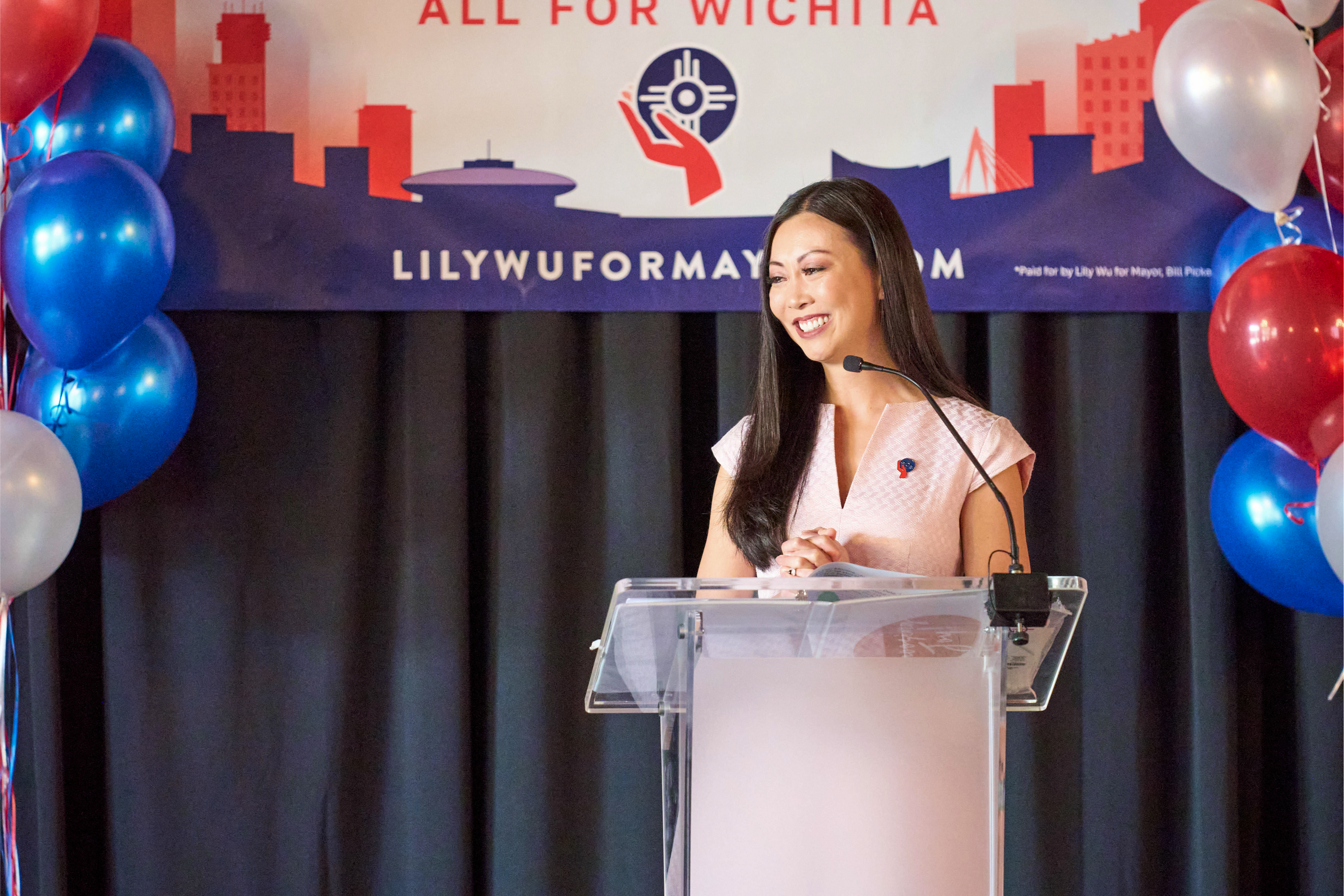 WICHITA, Kan. (KWCH) – Former 12 News anchor and reporter Lily Wu formally announced her plans to run for mayor on Sunday. She made the announcement from Brick and Mortar in downtown Wichita.
Wu resigned from 12 News in February to begin exploring her options in local politics. On Sunday, she announced those plans to the public.
Wu said her vision for Wichita focuses on public safety, the economy and restoring trust in public officials.
She joins an already crowded field. Julie Rose Stroud, Tom Gallardo, Tom Kane and Celeste Rancette have all filed to run for the mayor's seat. Current city council member Bryan Frye has announced his intent to run. Incumbent Mayor Brandon Whipple has not said whether he will seek re-election.